Are you interested in

joining our team?
Do you like to interact with people?
Would you like to be part of a happy team?
If you answered yes to any of the above questions, and you live in the Southern Utah, Utah County or Salt Lake County, we may be a good fit for you.
We're always looking for crew members to support us at: festivals, concerts, sporting events, or at our permanent location in St. George, Utah. We serve at events in Salt Lake City year round, so even if you're nowhere near the stoic serenity of Zion National Park, you can find regular, rewarding, work with the nuttiest roasters in the biz!
We provide flexible hours, competitive pay and quite a few nuts! If you would like to sell super-tasty gourmet cinnamon glazed nuts and are interested in becoming crew member, please fill out the form below.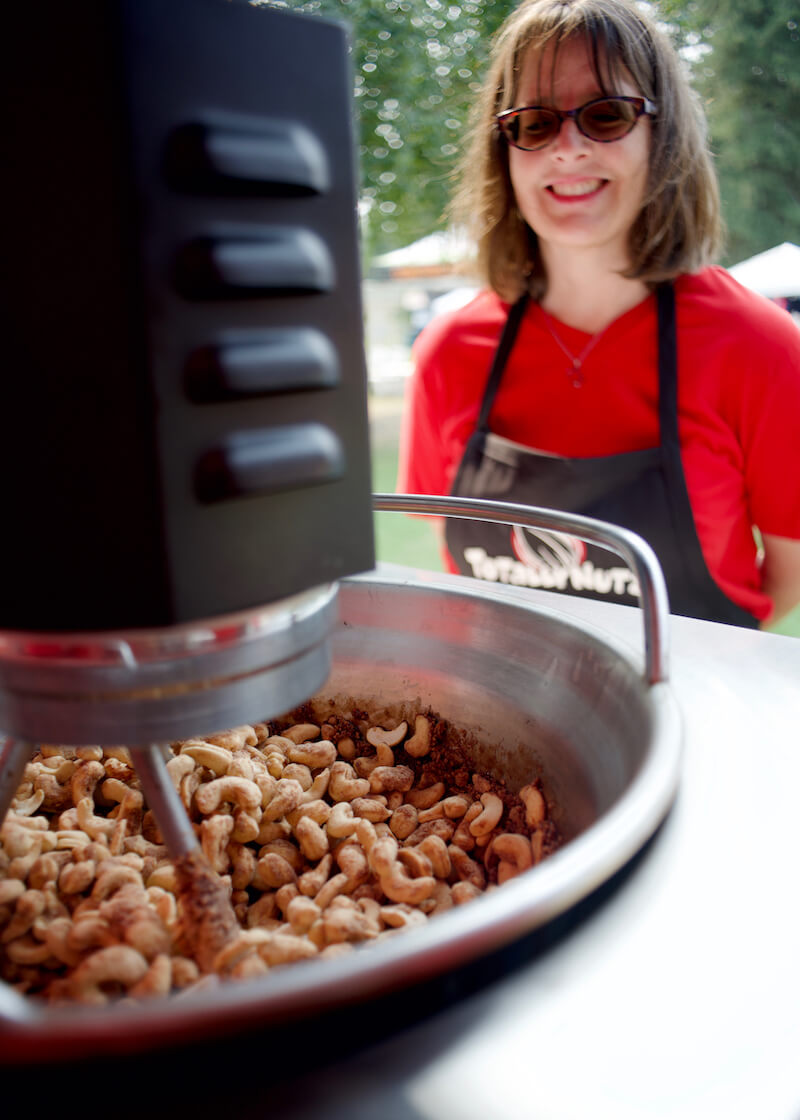 Flexible Hours • Competitive Pay